Tour Vin – 2018 Regional Best of Wine Tourism Award Winners Worth a Visit!
Published on: November 19th, 2017
Each year, San Francisco and Napa Valley recognize regional hospitality leaders by presenting awards in seven Best of Wine Tourism categories. The 2018 San Francisco/Napa Valley Best Of award categories include accommodations; art and culture; architecture and landscape; innovative wine tourism experience; sustainable wine tourism practices; wine tourism restaurants; and wine tourism services.
We wanted to share the winners with you – drum roll, please!
These award winners offer something for everyone! If you would like more information, please contact us and we'll help you with any aspect of your next Napa Valley vacation.
Have a wonderful Thanksgiving!
Cheers,
Ed Pollard
Tour Vin
SaveSave
SaveSave
SaveSave
SaveSaveSaveSave
Tour Vin Reports: Napa Valley On Road to Recovery
Published on: October 24th, 2017

* Photo Credit: Azur Wines
Napa, Sonoma and surrounding areas have just begun to recover from the unprecedented Valley fire and the disaster left in its wake. Finally, only hot spots remain, but many residents have lost their homes and businesses, and continue to need help. Of course, both monetary and personal item donations are needed, but the best way to help the Valley in its recovery is to VISIT and enjoy great food and wine at your favorite venue!
The folks at the Napa River Inn say, "Napa is ready for visitors! Tasting rooms and wineries have re-opened; balloons are flying again and restaurants are ready to take your reservation!"
Tour Vin recently discovered that some travelers are reluctant to visit the Valley to enjoy themselves after what everyone has experienced. To that,  James Cole Estate Winery said, "The opposite is quite true. We need you, the Valley needs you now more than ever!"
Contact us to help plan your next trip to Napa Valley!
Ed Pollard
Tour Vin

* Photo Credit: Azur Wines
SaveSave
SaveSave
SaveSave
SaveSave
SaveSave
SaveSave
SaveSave
SaveSave
SaveSave
SaveSave
Tour Vin – Holiday Happenings in Napa Valley
Published on: September 27th, 2017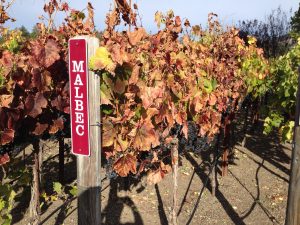 It's not too early to book your holiday plans in Napa Valley! The Napa Valley Harvest is well under way with red grapes being picked as I type. De-stemming, the crush and the fermentation process will be the focus in the weeks to come. At the same time, the entire Valley is preparing for holiday celebrations that offer something for the entire family.
Napa Valley Santa Wine Train
A favorite holiday activity enjoyed by the young ones is the Napa Valley Santa Wine Train. This 90-minute, Christmas train ride to the North Pole offers music, games and entertainment, as well as refreshments. The storyline of the ride is that the Jolly Bear was left behind at the train station and will not make it to Santa's workshop to be officially named Santa Train Conductor Bear. The happy outcome is what you'd expect, and the ride ends with a toy teddy bear for the kids!
Holidays in Yountville:The Brightest Town in Napa Valley
If twinkling lights and beautiful street décor are to your liking, check out Holidays in Yountville: The Brightest Town in Napa Valley. Yountville, known for its award winning restaurants, hotels and tasting rooms, goes all out in creating a magical holiday experience. Walking through the town, guests enjoy the glow of thousands of lights, holiday music and beautiful, decorated shops.
The Restaurant of Meadowood Napa Valley
Many of our guests have visited The Restaurant at Meadowood Napa Valley and have had nothing but great things to say about the food, wine and service. No surprise here – it's rated a three-star Michelin restaurant.
During the holiday season, Meadowood also offers something special – The Twelve Days of Christmas Charitable Extravaganza. Beginning December 8, the restaurant invites well-known international chefs to collaborate daily with Chef Kostov to create a unique dining experience. This year's celebration benefits a non-profit organization that provides elementary school scholarships to young children.
Napa B&B Holiday Tour & Taste
How would you like to tour eight to ten different B&Bs while enjoying food, wine and music?  This very unique holiday experience, the Napa B&B Holiday Tour & Taste, is held in December, and is a great way to visit some of the B&Bs you've been thinking of booking for future trips. Reservations are limited to this event.
Have a safe and sane Halloween!
Cheers!
Ed Pollard
Tour Vin
Tour Vin – Napa Valley Harvest Season
Published on: August 21st, 2017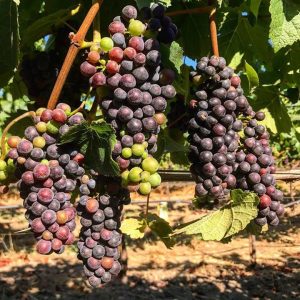 Harvest season is one of the most exciting times of the year in Napa Valley. This year's official harvest kick-off date was August 7 when Mumm Napa began harvesting their Pinot Noir grapes to make their famous sparkling wines!
The harvest season lasts about three months and involves different stages of grape picking. During the first stage, the grapes destined for sparkling wines are picked. Next, white wine grapes are collected. Grapes used for making red wines take longer to mature, particularly Cabernet Sauvignon, and are harvested last.
Harvest is also the time of year when wineries love to celebrate. Annual winemaker dinners abound to showcase not only wonderful wines, but they also combine food, music and tours to create an amazing experience.
As you travel through the Valley, you may realize you hear cannon noise coming from the vineyards. Not to worry; firing the cannons is an easy way to scare off the birds who are trying to enjoy some of the great fruit! Interested in observing the hustle of vineyard activity? We suggest a trip before the end of September (just to be safe!).
If grape stomping is on your bucket list, this is the time of year to visit Wine Country – advanced reservations are a must!
Cheers!
Ed Pollard
Tour Vin
Napa Valley Concierge
Tour Vin – Wine Bars Are Upping Their Game!
Published on: July 25th, 2017
Tour Vin just returned from a week-long tour of Napa Valley where we visited new food, wine and hotel venues. This month, we would like to introduce you to three wine tasting rooms in Napa that are well worth a visit.
Wines On First (Jean Edwards Cellars, Pure Cru and J.McClelland)
This time around, our focus was Jean Edwards Cellars (JEC) where we were hosted by Stewart, our hospitality wine guru. JEC sources their grapes from some of the finest regions in Napa Valley, primarily Pritchard Hill and Spring Mountain, from which most of their production is Cabernet Sauvignon.
The JEC winery was recently named "2017 Best Boutique Winery and Tasting Room" by Napa Valley Life Magazine and Kian Tavakoli, JEC's winemaker since 2004, was named one of the top three winemakers of Napa Valley! Our favorite wine was the 2014 Cabernet Sauvignon from Mt Veeder-Yates Family Vineyard.
Stop in and tell them that Ed sent you!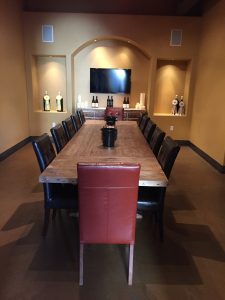 Opened in May 2017, this venue incorporates a high-end art gallery with a small wine bar while offering exceptional wines. Acumen offers three intimate tasting options:
Enjoy the Mountainside Tasting of current releases
A PEAK Tasting (that's Atlas Peak) featuring a single vineyard reserve
A portfolio tasting of current releases, as well as their PEAK wines, in the private dining room space
The Acumen wine tasting team is amazing. We recommend you ask for either the Wine Gallery Manager, Jennifer, or the Estate Ambassador, Marian.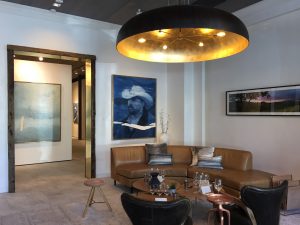 The Ellman Estate is currently under construction (they took us for a tour through the site), so tasting is in downtown Napa at the Ellman Tasting Gallery. Wine offerings include a Sauvignon Blanc, a Cabernet Sauvignon, a proprietary Red Blend and a Pinot Noir.
Ellman's Cabernet Sauvignon is special because they source their grapes from Beckstoffer George III and Stagecoach Vineyards. VIP tastings are by appointment only, and make sure to ask for Adriana – her knowledge of the vineyard's wines is second to none!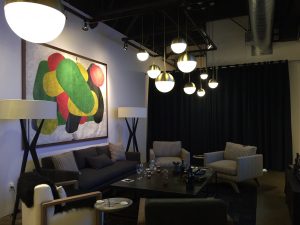 This year's Crush will be sometime in September, so it's wise to make your Napa Valley reservations early! Contact us to help plan your customized Napa Valley vacation.
Cheers!
Ed Pollard
Tour Vin
Napa Valley Concierge
Tour Vin – Napa Valley Wine Train
Published on: June 19th, 2017
One of the most popular venues in Napa Valley is the Napa Valley Wine Train. Departing from downtown Napa, the full-day rail trip experience includes a multi-course dining experience combined with a tour and wine tasting at one of the Wine Train's outstanding partner wineries. Riding in the vintage, 100-year old cars is truly a one-of-a-kind experience!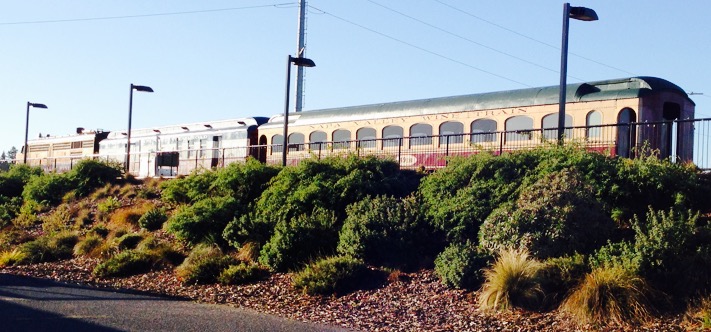 The Legacy Tour
On June 15, the Napa Valley Wine Train began offering a new experience to guests – The Legacy Tour. Guests who sign up for The Legacy Tour will visit three of the most popular Napa tour and tasting wineries, including Robert Mondavi, Charles Krug and V. Sattui.
The Legacy Tour begins at 10 a.m. when guests are greeted with champagne and treated to a light gourmet breakfast. The first stop on the train tour and first private wine tasting is at Robert Mondavi Winery. Once en route to the second winery, Charles Krug, guests are served their choice of entrée while they appreciate the beautiful scenery of the surrounding valley.
Upon arrival at Charles Krug, guests experience a second private tasting. Guests then reboard the train and make their way to V. Sattui Winery, the Napa Valley venue known for their picturesque picnic setting and Italian marketplace. To top off the day and complete the tour, a decadent dessert and cheese course is served to guests while riding back to Napa.
We suggest you sign up well in advance for Napa Valley Wine Train's new Legacy Tour as it's already gaining popularity. Contact us to help plan your next trip to Napa Valley!
Ed Pollard
Tour Vin
Napa Valley Concierge
Tour Vin – 2017 Festival Napa Valley
Published on: May 16th, 2017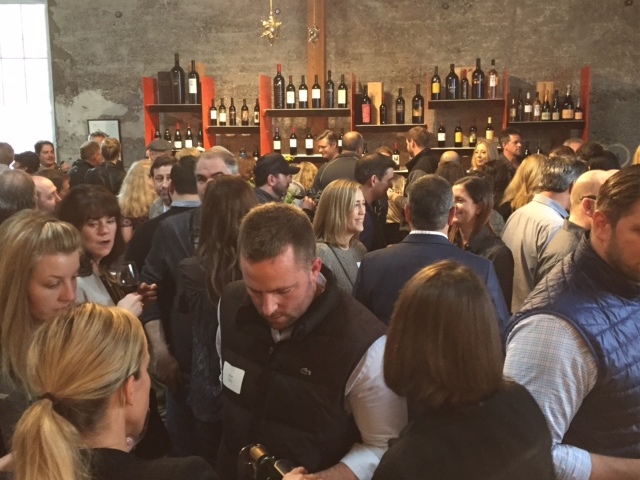 Many premier events and goings-on occur in the Napa Valley throughout the year, but the one you don't want to miss is Festival Napa Valley. Held July 14-July 23, 2017, this annual event is a 10-day extravaganza featuring 100 wineries and 60 events focused on music, dance and theater. Furthermore, the fine wines and cuisine offered throughout the Napa Valley are always exceptional.
Some of the 2017 Festival Napa Valley featured venues are:
The dining options during the festival are also amazing. You simply can't go wrong when these fine dining establishments are involved:
Festival Napa Valley also features various performances, which kick off on Friday, July 14. Some of these include:
Friday, July 14 – Opening Night Gala at Meadowood: Danielle de Niese and Paulo Szot
Saturday, July 15 – Gloria Estefan with the Napafest Academy Orchestra
Sunday, July 16 – Arts for All Gala at HALL St. Helena: Gloria Estefan
Monday, July 17 – Concert for Kids, Havana Chamber Orchestra
Tuesday, July 18 – Hot Havana Nights: Aldo López-Gavilán & Friends
Wednesday, July 19 – American Masters: Watts, Berstein & Getty
Thursday, July 20 – Bill Murray, Jan Vogler & Friends – New Worlds
Friday, July 21 – Dance Gala: San Francisco Ballet
Saturday, July 22 – Porgy and Bess, starring Angel Blue and Lester Lynch
Consequently, Festival Napa Valley's Food and Wine events are also amazing, and include:
Taste of Napa at the Napa Valley Expo
Patron Dinner at Far Niente
Vintner's Luncheon at Solage
Vintner's Luncheon at Darioush
Patron Dinner at Auberge du Soleil
Season Finale at Alpha Omega (featuring a private concert and barbeque)
Passes for the popular festival go fast, as do hotel and B&B accommodations! Contact us to help plan your trip – we will select events based on your specific preferences to ensure your Napa Valley getaway is all you imagined and more.
Cheers!
Ed Pollard
Tour Vin
Napa Valley Concierge
Tour Vin – A Pairing of Wine with the Sea
Published on: April 11th, 2017
Great news! Tour Vin is fortunate to partner with Napa Valley's Greg Miller, a well-known sailor, chef and sommelier to offer our clients a combined wine tasting, sailing and culinary experience. Greg's impressive resume includes his membership in The Society of Wine Educators (SWE), attendance at The Culinary Institute of America, and participation in the annual Newport Beach to Ensenada race.
After a few days of tastings at wonderful wineries and dining at the best restaurants in Napa Valley, spending half of a day sailing around the San Francisco Bay on a 47-foot sail boat is a unique addition to your vacation! Your afternoon of sailing will begin with an offshore view of the San Francisco skyline, Alcatraz and the Golden Gate Bridge. If you'd like a more interactive experience, Greg is willing to hand over the till and guide you through a relaxing nautical adventure.
After the excursion, you'll return to the dock, pop open a bottle of bubbly (the good stuff, of course), and cap off the day with one of the following choices while docked:
– Enjoy pairings of exceptional wines and cheeses, including varietals from Viader Winery, Gargiulo Vineyards or Pride Mountain Vineyards poured in world-renowned Riedel glassware
– Indulge in a scenic, family-style dinner featuring a gourmet menu selected to suit your culinary taste and prepared by Chef Greg
In collaboration with Greg to ensure your entire day is memorable, Tour Vin will create an incomparable sailing and culinary experience for you to enjoy. If you're not planning a trip to Napa Valley, but are interested in a sailing and wine tasting experience, contact Greg Miller at 707.333.9069.
The weather is getting warmer and bud break has commenced – contact us to plan your next trip to Napa Valley!
Cheers!
Ed Pollard
Tour Vin
Napa Valley Concierge
Tour Vin – Beer in Napa Valley!
Published on: March 22nd, 2017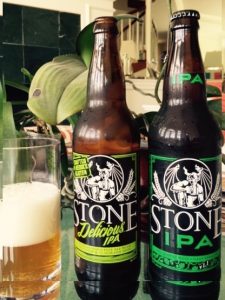 Napa Valley is, quite obviously, known for great wine and great food, but that doesn't mean visitors wouldn't occasionally like to sip some great suds! For all the beer fans out there, you will be glad to know that Stone Brewing is coming to downtown Napa in 2017.
Ranked in 2015 by the Brewers Association as the 10th Largest American Craft Brewery, this well-known artisanal beer producer has U.S. operations in Escondido, CA and Richmond, VA. Stone is the first American craft brewer to independently build, own and operate a brewery in Europe; their international location is in Berlin, Germany.
The tap room and restaurant will be located in the 140-year old Borreo Building downtown. This site was once home to a grocery and feed store, a shirt factory and an Oldsmobile car dealership. Its now been vacant for 15 years and was severely damaged in the 2014 earthquake.
Stone's 10,000-square foot space will feature a bar on the first floor and a casual dining restaurant on the second floor. In order to quench the thirst of many, 20 styles of beer will be on tap, so you can sip a few cold ones before dinner, and then enjoy a great bottle of wine while dining!
This venue will be a great addition to Napa, but its not the only brewery to be found in the Valley. A few others to check out while in the area include Joe's Brewery and Restaurant, Napa Palisades Saloon, Mad Fritz Brewery (St. Helena) and Fieldwork Brewing (Oxbow Public Market). Spring has sprung, and Napa Valley is in full bloom. Now is the time to plan your 2017 wine vacation – contact us to help plan your perfect adventure!
Cheers!
Ed Pollard
Tour Vin
Napa Valley Concierge
Tour Vin – New and Featured Napa Wine Bars
Published on: February 15th, 2017
Tour Vin just returned from a week-long trip to Napa Valley. You'll be surprised and excited to learn that new wine bars are springing up everywhere in the downtown area! We will cover a few of the new venues here, but stay tuned to our future blogs and newsletters where we'll continue to keep you updated on new hot spots.
Cru @ The Annex
Opened about five months ago, the Cru @ The Annex is conveniently located on McKinstry Street just a couple of blocks from the Westin Verasa Napa. Cru @ The Annex focuses on featuring excellent estate wines from Vineyard 29 as well as CRU, their second label. We enjoyed the wines in a very comfortable setting, and recommend pairing them with popcorn and/or cheese.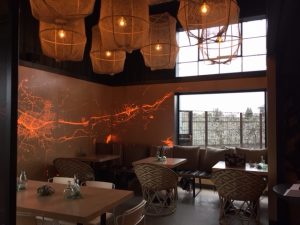 The Wine Thief
Close to The Annex is The Wine Thief, which showcases Modus Operandi (Tour Vin is in their club), Kale Wines, AJ Pearce Wine, G Wine Cellars, Delgadillo Cellars and Solamente. These folks offer customized wine flights for $20 or $30, as well as a sit-down experience that offers cheese and charcuterie for $60 per person.
Vintner's Collective 
Housed in a building that was once a brothel, this wine tasting experience can be described as unique. There are about 30 wines offered at any one time, and private tasting experiences are offered on the second floor. Tour Vin tasted Hertelendy Vineyards, Azur and Buoncristiani Family wines, and they were excellent. Reservations are not required unless you prefer a private tasting.
Wines on First
A wine tasting collective across the street from Andaz Napa, Wines on First offers wines from Jean Edwards Cellars, Pure Cru Napa Valley and J. McClelland. This venue is a great place to enjoy an array of outstanding varietals without leaving your seat.
A special mention goes to Jean Edwards Cellars and Pure Cru Napa Valley for participating in the well-known Premier Napa Valley Auction!
Studio M Fine Wines
Also across the street from Andaz Napa, Studio M Fine Wines specializes in new, and/or highly allocated Napa Valley wines that are hard to find – unless of course you visit these folks! We highly recommend an appointment. Here are just a few of the wines you can enjoy while enjoying this wine bar: Anomaly, Arcudi, Bryant Family Vineyard, Ghost Block, Hundred Acre, Kistler, Screaming Eagle (bottle purchase only), Sine Qua Non, Vineyard 29, just to name a few.
There's a lot going on in the Napa Valley – it can be hard to keep up with all the new additions and must-see venues and wineries. Give us a call! It's our pleasure to help you plan your next Napa Valley getaway.
Cheers!
Ed Pollard
Tour Vin
Napa Valley Concierge
Categories
Archives
Calendar
December 2017
M
T
W
T
F
S
S
« Nov
1
2
3
4
5
6
7
8
9
10
11
12
13
14
15
16
17
18
19
20
21
22
23
24
25
26
27
28
29
30
31